Christmas Do And Mastermind Event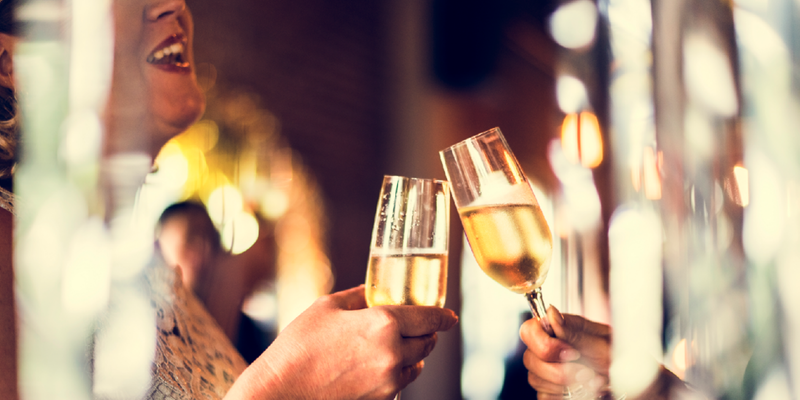 Mastermind - 10 - 1.30pm
Join us 10 - 1.30 for our women's mastermind event. this is your opportunity to set your intention and your plans for the year ahead and then join the other Leading Women for our annual Christmas Lunch at Grafene.
Networking Event and Christmas Lunch 2-4.30pm at Grafene
Join our Mastermind women at Grafene for our Leading Women in Business Christmas lunch at one of the hottest spots in Manchester. Great food, great company and an ideal way to get a Christmas lunch in if you are a solopreneur! Come and join Manchesters other Leading Women for an afternoon of fun and networking.
If you're a business owner in Manchester and you're craving like-minded women to bounce ideas off, have a chat to and share a glass of bubbles with then come and join the Leading Women in Business networking event.
Pay As You Go - No membership fees, it's all fun, fizz and fab females who are looking for entrepreneurial inspiration and support in a relaxed environment.
This isn't your average networking event. Come and find out for yourself. Grab your ticket today for just the networking or to join our Mastermind - The Dream Board - and we'll see you there!
So much more than 'just' Women in Business Networking - This is Fizz, Fun and Fab Females!
Fun - we believe that networking, like business itself, should be fun. And whether your definition of fun is - chilling out with old and new friends, learning, laughing, being inspired, inspiring others, shopping, talking business - these events are designed so that you get what you want out of them.
Fizz - who can have fun on an empty tummy? So all out events have high quality catering and drinks. Whether your idea of fizz is Prosecco or sparkling water, you choose what best accompanies your canapes, crudites, mini wraps, bamboo bowls or bruschetta platters - meaty, veggie or vegan.
Fab Females - the group is a diverse and inspirational cross section of Manchester business society (and online - UK wide). The one thing everyone has in common is an openness to learning and self-development, a wish to support and be supported by other women in business and a well-developed sense of fun. This is not boring networking by numbers.
Last month we headed over to Spanish Tapas restaurant - Lunya
And this month our venue sponsor is Linten Technologies.Linten are the perfect IT support company - value for money, knowledgeable and reliable. Since we have been using Linten to support our IT we have had no down time, and problems are resolved in a friendly and timely manner.
Our event this month is unique in that after the Mastermind, the networking will start at 5 and between 5 and 6 will be our Leading Women. From 6-8 we will be joined by a mixed group from the FSB with whom we are collaborating on the event. All our usual Leading Women items - education slot, Story Time and Raffle will be held prior to 6pm to allow for pure networking in the 6-8pm time slot.
This month we are excited to welcome Elite Health Coach, Speaker and Author Gill Barham to our Story Time Slot. Gill's natural style is engaging relatable and educational all at the same time. Her business focus is to help busy women and entrepreneurs to maintain their energy and vitality whilst being the SUPERWOMEN that you are!
LAST MONTH ALSO SAW THE LAUNCH OF OUR 'Leading Women Dream Board'.
This is our mastermind group for women business owners. Consider us the 'board you could never afford' with female business owners from all industries get together for an afternoon of creation, education and problem-solving. Spend the afternoon with other like-minded people who are growing their businesses and learn how they are doing it. There will be an education slot also on the power of public speaking. This slot will vary at every event.
The Dream Board was a roaring success and will be repeated this month from 12 - 4.30 and after the event we will be joined by the rest of our Leading Women for the networking session at 5. You can book for the Mastermind (which includes the networking event) or just for the networking.
Here are some of the written comments from some of the last events:-
"Michelle's story was very moving and powerful"
"Loved the educational spot by Carole!!
"Lovely mix of ladies and great food and drink"
"Love the opportunity to work on a skill"
"Love how relaxed it all is - chat, laugh and have a drink - winner!"
"I love learning and its great to know I will be learning new stuff at future events"
"Relaxed supportive atmosphere, learnt a lot and had fun!"
"Fab Fizz, Food and Females - does what it says on the tin"
"fun event, very welcoming, educational and engaging"
"love that I am learning something every time"
"different type of networking"
"the story told by Rosyln (during "StoryTime") was very impressive"
"Found my place in my 'Rock Band' "
"so relaxed and friendly - felt really welcome"
"If you are thinking about it, just come. It's not what you think. It's about business and it's about pleasure, like a special party with a business focus"
These events are designed to be STRESS FREE, educational and inspirational - and we guarantee Fun, Fizz and Fab Females.
December Event Sponsor and Venue - Grafene, 55 King Street, Manchester
Wed, December 13, 2017
10:00 AM – 4:30 PM GMT
LOCATION
Grafene
55 King St
Manchester
M2 4LQ