July Leading Women in Business Mastermind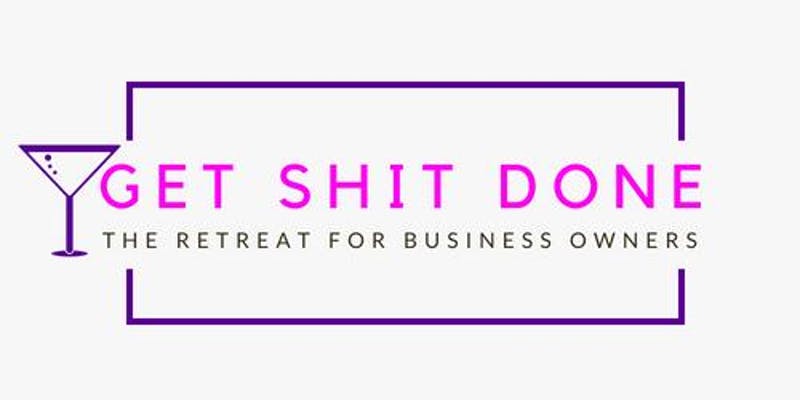 Get S^!t Done with the Girls
Leading Women Dream Board
This is our mastermind group for women business owners. Consider us the 'board you could never afford' with female business owners from all industries get together for an afternoon of creation, education and problem-solving. Spend the afternoon with other like-minded people who are growing their businesses and learn how they are doing it.
The format for the first 90 mins is a learning session where we go into depth on one area of the Magnetic Business System :-
Publicity - Social Media, Digital Marketing, Offline Advertising
Profile - Public Speaking, Writing a Book, Networking
People - Recruitment, Managing and Motivating, Succession Planning, Development, 'HR'. Client development. Sales. Account Management.
Product - How to create your unique business system, your unique product or service, or how to 'productise' your service, New Product Development
Profit - Systemisation and Automation, Delegation and Outsourcing
After the lunch break there is a round robin – finding one issue, problem, challenge or idea from each attendee, then voting on the 2/3 we will discuss in more detail.
After the event (depending on venue) we decamp, to the bar - where a glass of fizz and some nibbles await so we can continue the networking.
There are 2 free spots for the Mastermind - this is for you if you have never been along to the event before. If you take one of these tickets please TEXT ME YOUR NUMBER to the number that will be on the confirmation email. or find me on Facebook and message me (carole.fossey).
Please see the extra value session below which you will have access to by booking. Anyone who books a free seat and DOES NOT confirm will risk losing their place. We have only 15 spots in total available for this mastermind session at Hawksmoor, and preference will be given to those who have confirmed their attendance by either paying or providing their phone number and having a call with Carole or Tracey.
I will give you a call so you can ask any questions about the event and we can make sure it is a fit for you.
There are also free tickets for the networking available if you'd like to come along and experience the event for the first time. I will need your telephone number once you have booked - please reply to the confirmation email.
Please ONLY book a free ticket for either the Mastermind (which includes networking) or for the networking alone if you are going to attend. If you CANNOT attend - please call me on the number you will find in the confirmation email AT LEAST 48 hours before.
PLEASE READ BEFORE BOOKING
I am sure you will appreciate - we cater for these events for the numbers we have coming. If you have a free ticket - and you DO NOT turn up (and don't let us know in advance) then we are wasting the planets resources by providing food and drink that is NOT required, and therefore we hope you will understand if we send you an invoice for your missed place .
THIS SESSIONS TOPICS ARE:
INSTAGRAM -
Following on from last month - if you book on before the 10th July you will be invited to an extra value Zooom session on IGTV, Instagram Stories and all things Insta. After this date the session will be available for all paid members and free place attendees who have confirmed their attendance.
On this months session we will be doing a 7 day Insta challenge starting on the 24th July!
STORY TELLING SELLING -
You want to connect with prospective clients in a way that isn't salesy don't you? YES? Well what better way than with a story? A great way to share why you do what you do & a fantastic way to show why your clients love working with you. At this months Mastermind you'll get an introduction into how you can use Stories to educate, inspire, entertain, motivate and raise awareness… so the sale comes naturally.
See the video on the Facebook Group for further details (Leading Women in Business)
Here are some of the written comments from some of the last events:-
"Michelle's story was very moving and powerful"
"Loved the educational spot by Carole!!
"Lovely mix of ladies and great food and drink"
"Love the opportunity to work on a skill"
"Love how relaxed it all is - chat, laugh and have a drink - winner!"
"I love learning and its great to know I will be learning new stuff at future events"
"Relaxed supportive atmosphere, learnt a lot and had fun!"
And if that is not enough.....
If one afternoon is not enough - come with us for 5 nights, 4 days in a 4* Spa resort in Mallorca or Dubai - and get stuff done in your business. 4 days training on getting the right social media sales funnel for your business. Find out more here www.getshitdoneretreat.co.uk
Date And Time
Wed, November 20, 2019
11:00 AM – 7:00 PM GMT
Location
Hawksmoor Manchester
184-186 Deansgate
Manchester
M3 3WB
United Kingdom